Our Team
Joe Monastra, Managing Director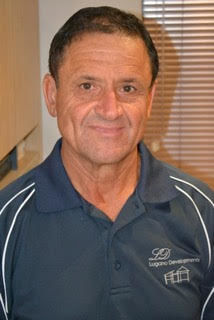 Lugano Developments was established by Joe Monastra in 2010. Joe's career in the construction industry began with an apprenticeship at Transfield in the mid-1970s. At the young age of 24, he and his brother started a steel fabrication business, which, over 12 years of operation, grew to become one of Perth's leading suppliers, with about 40 employees.
When the company closed in the late 1980s, Joe, an expert in structural engineering, branched into commercial construction, building factories and other industrial projects. He relished the opportunity to work on site, away from the office, pitching in with all aspects of construction, from the bricklaying, to roofing, to fixing wall panels and flooring.
Joe was then headhunted by the managing director of Fremantle Steel, and what was to be a short posting turned into an 18-year stint as Technical Manager. Here he was responsible for overseeing the technical side of the steel frame fabrication and construction of many major, multi-million dollar commercial projects across Perth, including hospitals, a prison and a school. In his spare time, he designed and constructed the steel dome which crowns the company's office building to this day.
At the age of 58, Joe returned to his first love – building. He formalised his expertise by acquiring a Diploma in Building and Construction, Certificate IV in Engineering, and a builders licence, before establishing boutique residential building firm, Lugano Developments.
Joe takes a holistic, hands-on approach to every job, and together with his son and business partner Jamie, takes pride in building high-end, luxury homes, finished to his own exacting standards.